I don't know if you guys know this but we got a little snow here in the northeast.
I understand that living in New England means snow, that is part of the deal but this is getting ridiculous!
We got 8 inches, which I considered a lot of snow.
Nope, that's nothing.
A few days later we got 32 inches in one day.
32 inches + 8 inches = 40 inches…that's a lot of snow.
Yesterday we got another 18 inches.
So for those of you who don't like to math in your head I'll tell you that we have almost 5 feet of snow out there in some areas.
(Which really isn't 5 feet because as the new snow falls it compacts the old snow but for dramatics I will just go with ALMOST 5 FEET!)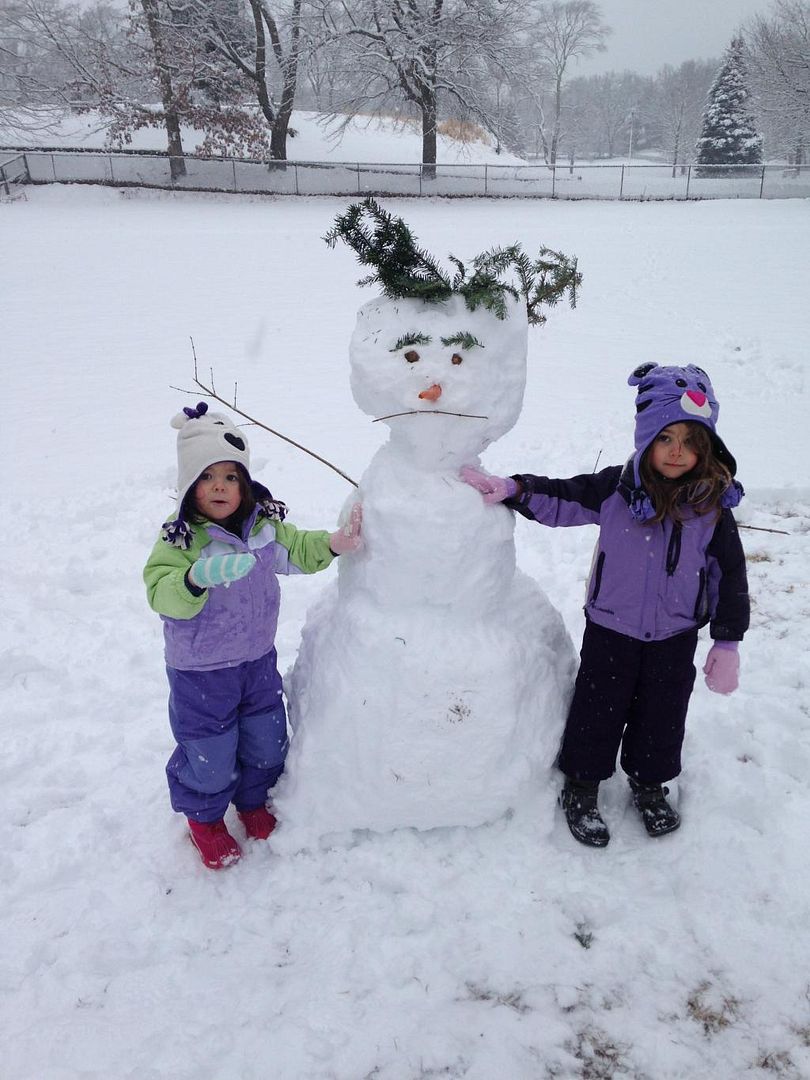 After the first round of snow, now it's just too high to play in, we'll lose them!
Being the seasoned New Englander that I am I have survived hurricanes, blizzards, drought, hell even some small earthquakes but last week's blizzard
really scared me.
The thought of losing power and consequently our heat (which is gas but the controls are electric) with the kids and impassable roads stranding us was a little much for me.
Luckily we made it through without so much as a flicker of the lights.
This put 'fireplace' at the top of my list for our forever home.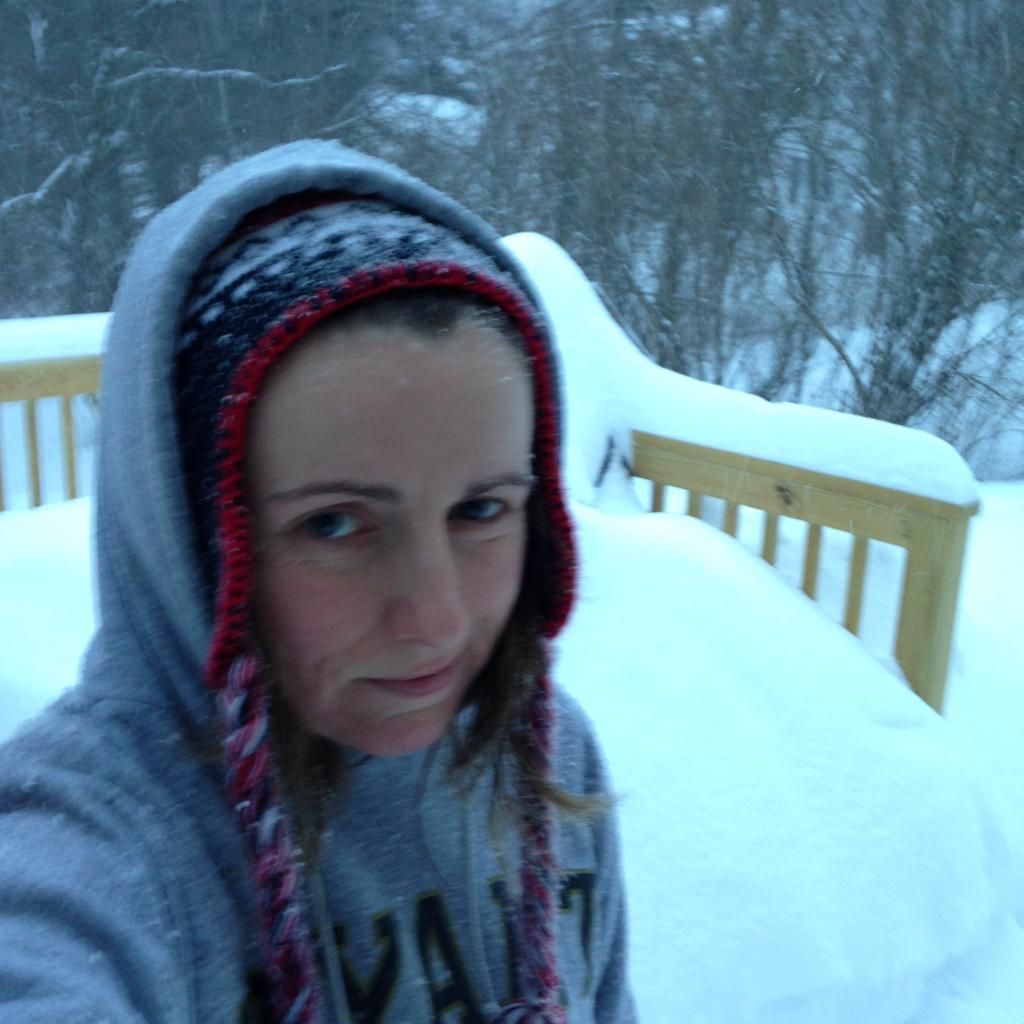 Shoveling selfie, moving is hard today but I blasted 705 calories moving that stuff around!
There are a lot of things you can do while stuck in your house, I always end up baking because who doesn't want to smell cookies while you watch the snow fall?
The next most common thing we do in our house is fight with the kids to clean up their toys.
This has resulted in their toy collection being cut down by about 75% which is wonderful.
But the toys that cause the biggest problems are also the toys we really like them playing with, legos!
Those damn things are everywhere!
And it's no exaggeration that stepping on one is a pain only bested by childbirth but they inspire creativity in my kids as well as forces them to work together so it really pains us to take them away.
The struggle is real.
During the storm yesterday I took my extra day off to really get the playroom the way I like it.
They have so much more fun playing with it's clean and I sleep better at night knowing it's clean (I don't know why, I just do) so I am hoping it can stay this way.
The problem is that we have 2 different parents with different parenting styles.
I am not the stay at home parent but I am still more of a primary care giver if that makes any sense.
They eat what I buy, the meals I plan, the toys I pick, in rooms I clean…I am not saying this to crap on my husband or complain but in our situation this is the reality.
If every day was a snow day the girls would be better about cleaning, like when I was the stay at home parent, but they are not.
But I digress, I think the playroom looks great.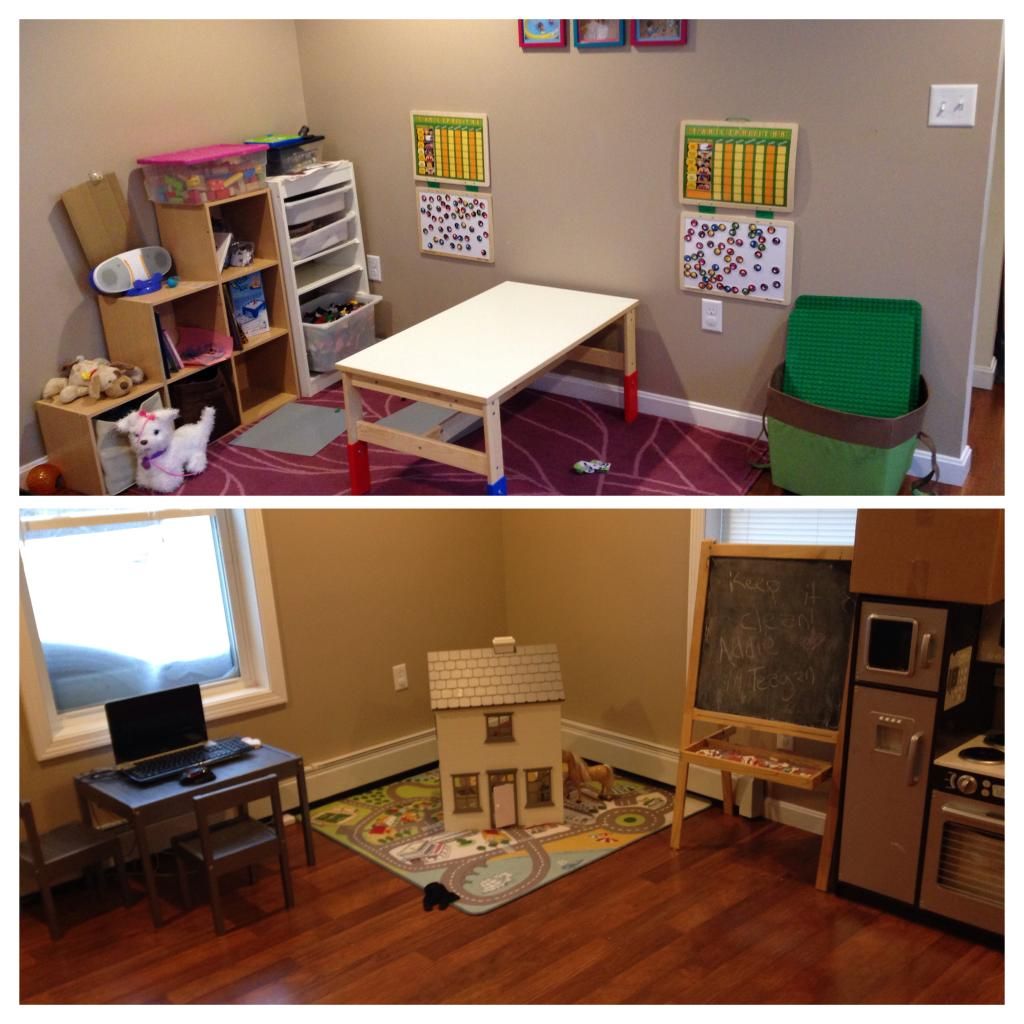 Word on the street is that we are getting more snow, measured again in feet – not inches soon.
If this keeps up we will all be hugely fat having gorged on baked goods living in the most organize home because I refuse to let a free day off go to waste.
45 days until spring!